Is it possible to include SharePoint files in your Copernic searches? Yes! Our Elite solution includes the necessary extension to include SharePoint files in your searches. For more information about the solutions we have to offer, you may visit our website.
One way to include SharePoint files in your search is under the "Refine" column under the "Files" category. You may also include it in the "All" category by using the "Add a refinement" drop-down, selecting "File Source," and clicking on the orange + button.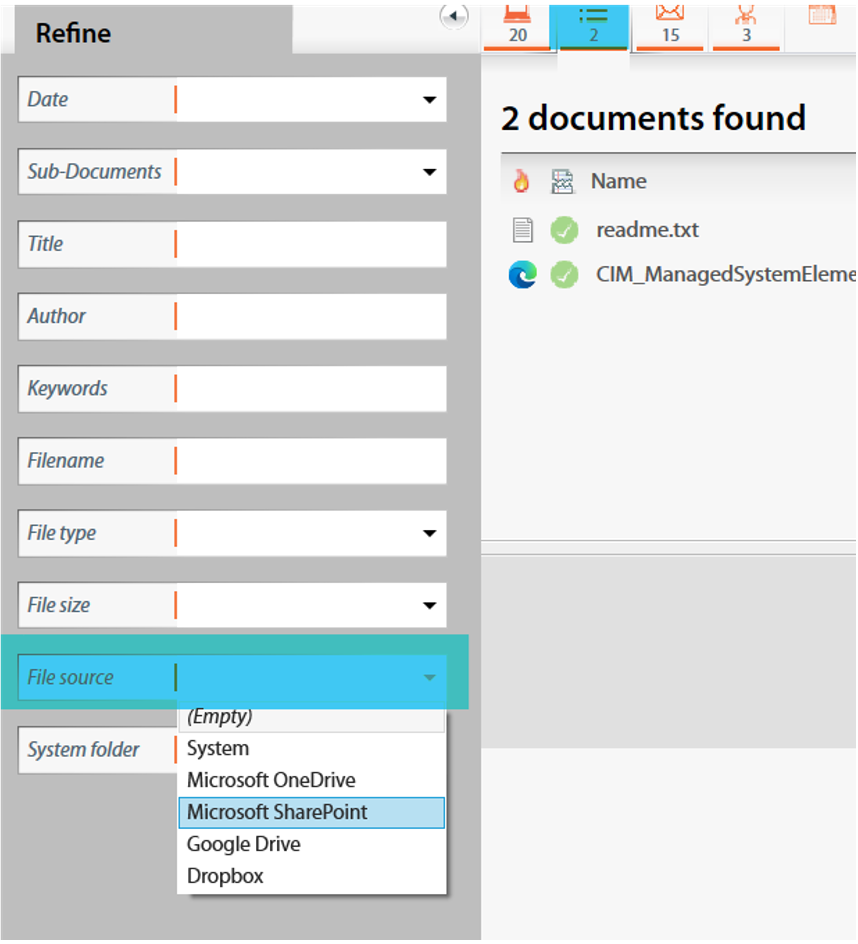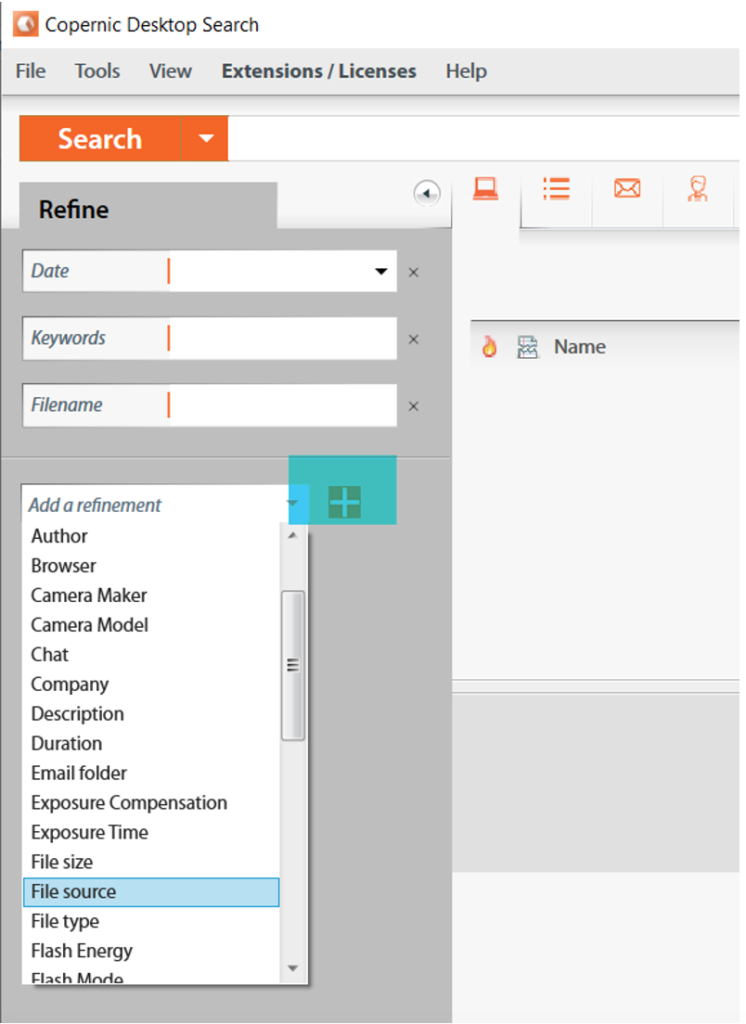 You may also use the Search bar on the dashboard.

By including "sharepoint" in the Search field, your results will include SharePoint files as well as documents and emails that contain the sought text. To search only SharePoint files, you can replicate what the File Source refinement is doing by searching for this instead (You will see the available list of advanced search options in a drop-down menu by typing the @ character):
readme @filesource=SharePoint
We strive to make the tool as intuitive as possible, but if you get stuck or have additional questions, please don't hesitate to ask! We are happy to answer any questions at support@copernic.com. You may also browse our collection of articles in our Knowledge Base.
If you don't already have Copernic's Search Tool try it now for 30-days for free and quickly find the files you are looking for!