Do you have an important email that is buried in your Inbox or that got misfiled in a folder that you need to find quickly? Save yourself time and unnecessary stress by using Copernic's Desktop Search Solution. Our Basic, Advanced and Elite search solution includes Microsoft Outlook/PST.
To start your email search, click on the email icon from the Copernic dashboard. If you are looking for a folder, you will click on the Email folder dropdown and select your preferred folder: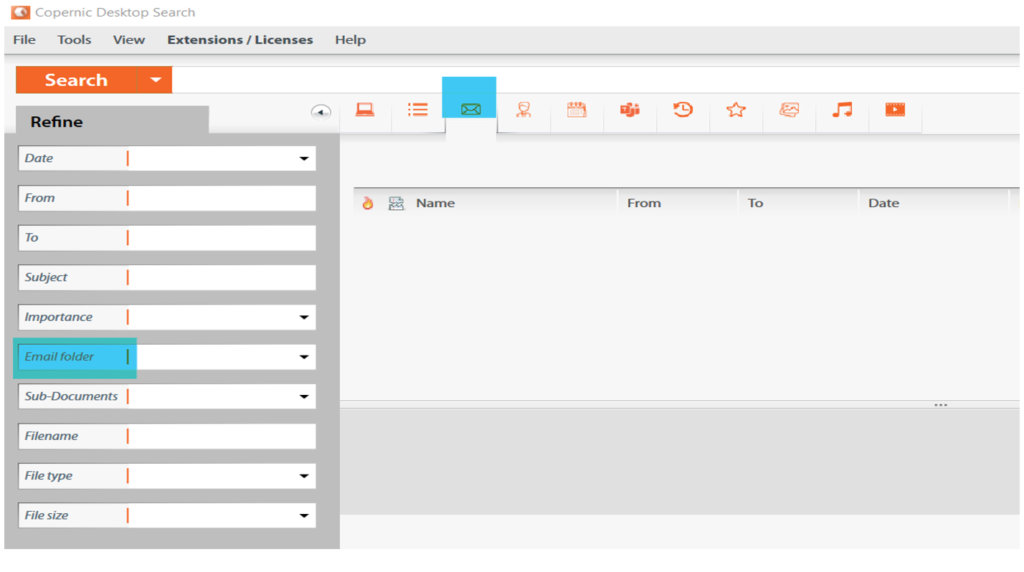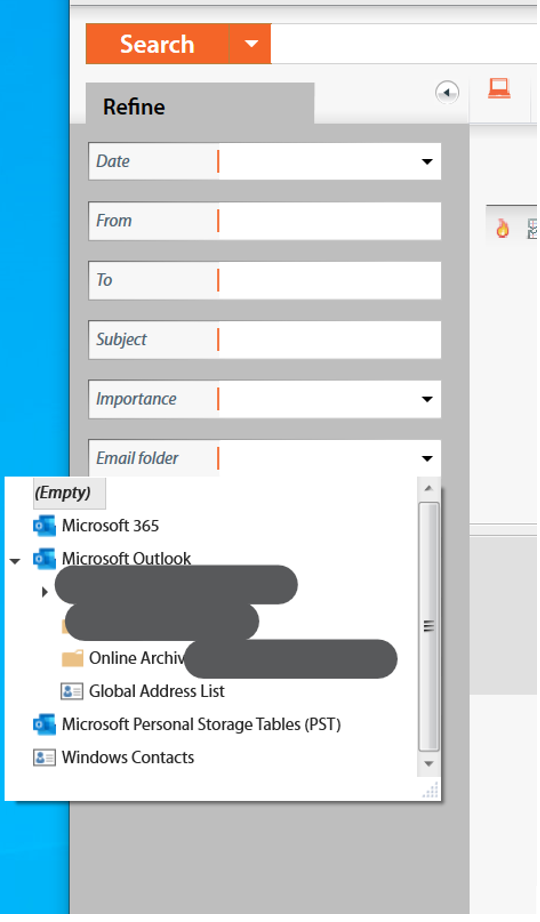 If you are not sure of the folder where the email is stored, but know the name of the sender, the subject, or the date sent, you may use the appropriate fields. There are other filters such as Importance, Filename, File Type, etc. if you know those and need to narrow your search further.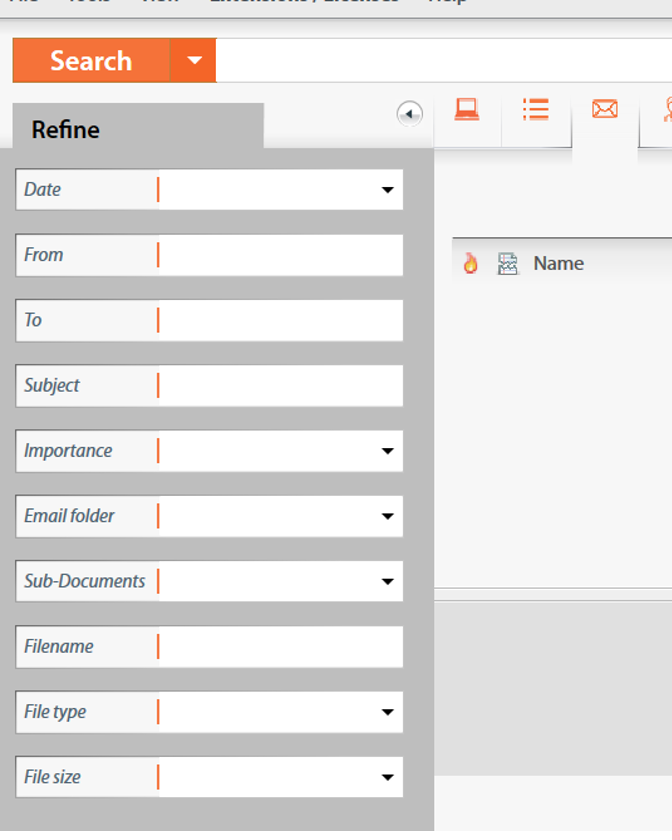 We strive to make the tool as intuitive as possible, but if you get stuck or have additional questions, please don't hesitate to ask! We are happy to answer any questions at support@copernic.com. You may also browse our collection of articles in our Knowledge Base.
If you don't already have Copernic's Search Tool try it now for 30-days for free and quickly find the email you are looking for!