We are constantly making changes and improvements to our search solutions. You may view our Release History at any time on our website. We are extremely excited about our most recent updates as they include PDF/A and PDF Portfolio files! New subscriptions will automatically include these changes; existing accounts will need to update their license.
If you are not sure whether you need to update, you can confirm and make any updates in your program. On the main page of Copernic, click on "Help." A dropdown menu will open. Select "Check for Software Update."

If there is an update available, you will see a pop-up advising you of this. To update your software, select "Update" and follow the prompts.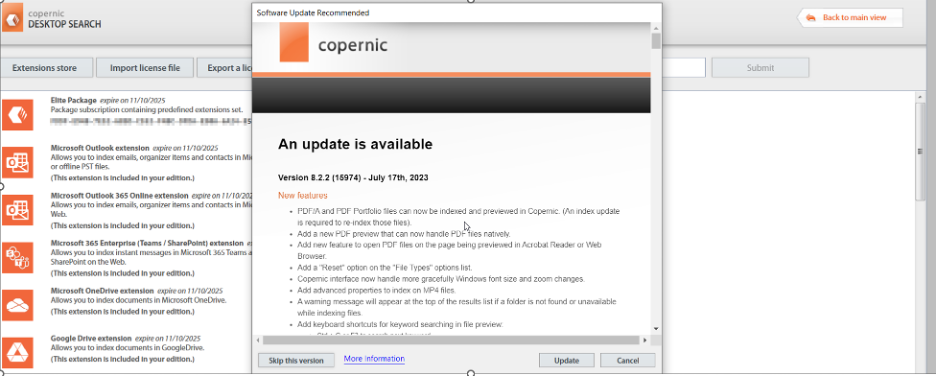 If your software is updated and you try this process, you will not be able to run the update a second time.  

For technical support or for any questions about our search software, we are happy to help! You can reach our dedicated Technical Support specialists at support@copernic.com. If you want to upgrade your subscription or inquire about our Business Server Search for your corporate needs, you may reach out to us at  sales@copernic.com. Happy searching!