Refining your search results can help you locate the specific file you are seeking much faster. If you know the file is in a Cloud storage program (Google Drive, OneDrive, Dropbox, SharePoint, etc,) you can opt for this file source to help you narrow your field.
Before you can do this, you will want to ensure you have the extension enabled and authorized.
In the Extensions/Licenses menu, tick the selection box next to the Cloud storage program you'd like to enable.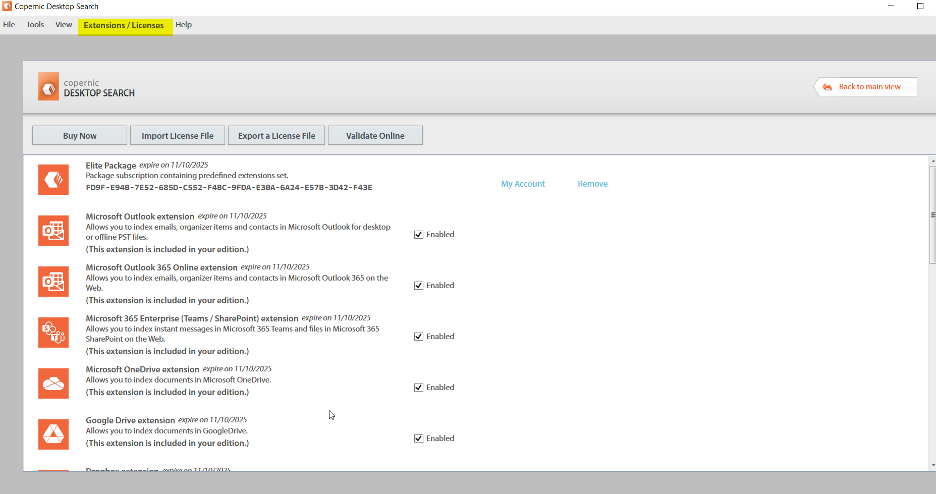 Once you have enabled the desired extensions, return to the Main Menu. You will now need to authorize the desired programs from indexing. To do this open Tools. In the Tools drop-down, select Options.

The Options menu will display Cloud Connections Management. From there, you may select the tools you'd like to authorize/unauthorize.

Once authorized, you will see Copernic Indexing your files in the selected program(s). It is important to note that the initial indexing may take some time based on the amount of content.
In order to refine your search results to the Cloud software you chose, you will use the search bar as usual, but you will also want to use the File source drop-down menu in the refinement area of your main page. The following screenshots show the process using Microsoft OneDrive files: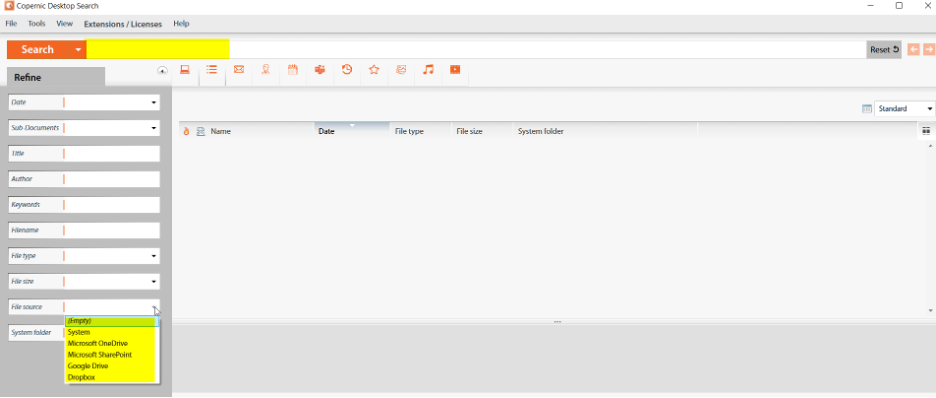 If you have any questions, we are happy to help! We can be reached at support@copernic.com. You may also view our collection of articles answering some of our common questions in the Knowledge base.