On the website, our "Customer Area" tab will bring you to two different areas, depending on your needs. To open this area, hover over the tab with your mouse and the drop-down will display the two options.

The "Store login" option direct you to our payment partner page. It is here that you will be able to manage your past orders and contact 2Checkout about any issues you've experienced with your payment. You may login using your Order number or email address connected to your account.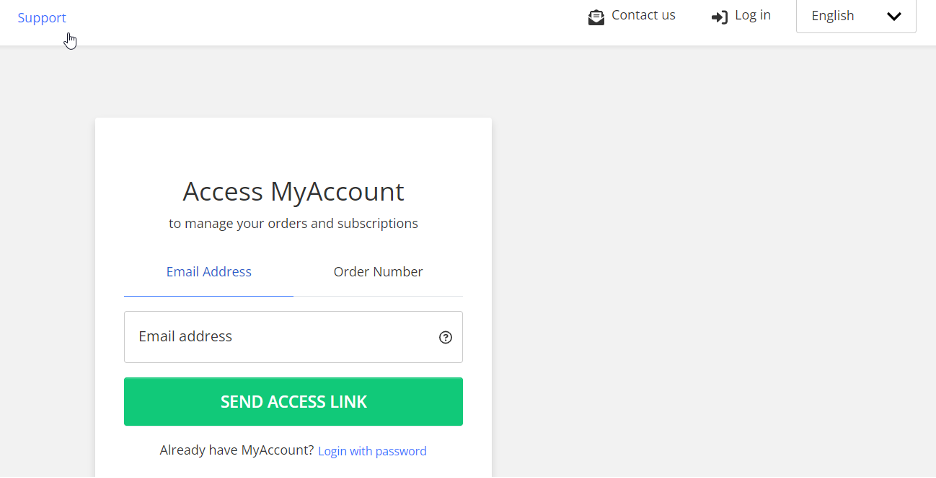 Once logged in, the page will display an overview of your orders. You may view order details by selecting "View order details" to the right of any order you'd like to investigate further. It also displays the order number for each license tied to your account. This is the order number we might request if you have reached out to us about renewing. If needed, you may also download the product from the detail page. The navigation bar in the header of the site has tabs leading you to common areas of need in the 2Checkout system.

The other option in the Customer Area dropdown will bring you to the Community Portal. It is important to note that these two areas will not have the same log-in information. The Store area is operated by 2Checkout and the Community Portal is created by Copernic.

Once logged in, the page will display our collection of articles featuring answers to many of our common questions. You may also access our Forums, submit a problem or a question, and check in on a past ticket.

Are you following us on social media? Take a peek at our LinkedIn, Twitter, and Facebook pages to stay on top of our current promotions and to learn about our latest upgrades and improvements.