Some of our users are unaware that Copernic can search within images for words and phrases. We will give a scenario below on how this can be helpful, but first, we will need to ensure our software has created our settings for this feature!
Under the Tools drop-down menu, select Options.

Once in Options, scroll down to locate Image Text Recognition. When opening this, you will be able to select your language(s) of choice. It is important to note that selecting multiple languages may impact the speed of the software or the quality of the results. Once you have made your selection, click the back to main menu button to save your preferences.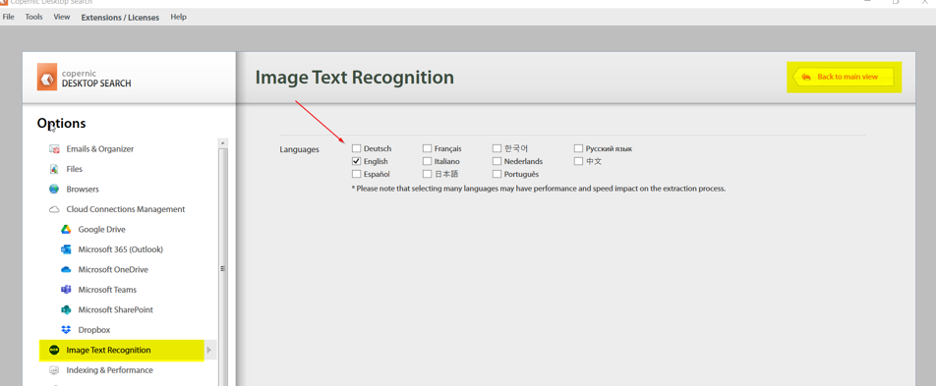 Now that you have ensured your Image Text Recognition will recognize your preferred language, let's walk through a real use scenario.
In our scenario, we have been tasked with adjusting the logo for Santa Cruz. We remembered that we named the file "logo", so we started our search there. Our results show we have over 1,300 documents containing that word and 68 of them are images. Upon clicking on the image icon, we discover that we have many images called "logo." We do not want to waste our morning weeding through these files, so we revisit our search.

Our next search uses the name "Santa Cruz." This time, 546 files are returned and one of them is an image. If we needed to refine our search further, we could take advantage of the File Type drop-down menu to select the type of file we are seeking. Since there is only one file listed in the images, we don't need to refine further in this scenario.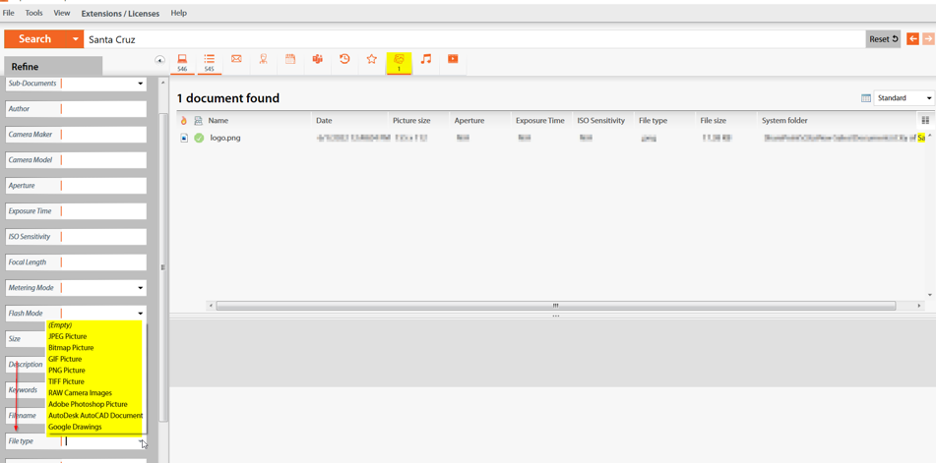 We can click on the file to open the previewer and confirm we have the correct image.
Need some help with Copernic? You can reach our dedicated support staff team members at support@copernic.com.